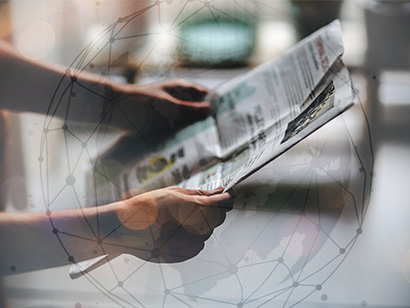 February 07, 2017

ORPC Poised for Growth and New Opportunities: Company Leadership Expanding

Portland, Maine, February 7, 2017 – Ocean Renewable Power Company (ORPC), a global leader in hydrokinetic power systems and project solutions, announced today that it is instituting a new management approach to advance company growth and capitalize on new opportunities. Effective today, Chris Sauer is transitioning from "President & CEO" to "Cofounder & CEO," and John Ferland is being promoted to "President & COO."

In making the announcement to investors, major partners and staff, Chris Sauer noted, "The responsibilities of day-to-day company management and the requirements of securing new investment and developing essential strategic partnerships are very large and critical undertakings for one person to manage effectively and efficiently. We are very lucky to have such a qualified and quality leader as John Ferland on our team to step up and move us forward seamlessly steering ORPC operations."

Currently ORPC has on-going, funded projects totaling $16 million, while at the same time, is actively pursuing exciting new opportunities in high cost power markets, notably in Québec, where forming essential partnerships is the key to success. "Our future growth and, ultimately, our profitability depends on excellence in execution," further remarked Sauer.